By
Grassroots Unwired
The Why:
Our client, Swim Across America, unites the swimming community by hosting benefit swims that raise money to fund life saving cancer research and clinical trials. They came to us with a new feature request to address an important safety issue they have on the day of their peer-to-peer events. Swim Across America needed the ability to identify when a swimmer has left the water. They needed to be able to see if everyone made it out of the water safely and in turn know how many individuals (if any) are still in the water.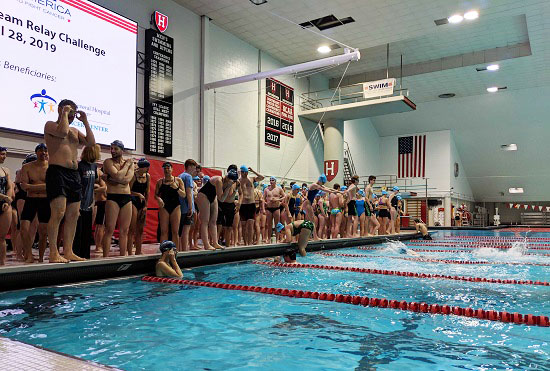 At Grassroots Unwired we are always developing our mobile platform to fit the needs of the organizations that we work with. We pride ourselves on being an out-of-the-box solution and our mobile app comes tailored to fit the specific project and brand requirements of our clients. Which is why we absolutely love it when clients come to us with a new feature ask that can add value across all of the organizations that we work with.
The How:
After years of working with nonprofit organizations that host several peer-to-peer fundraising events a year, our 4EventDay Mobile App already had the functionality to be able check-in participants when they arrive at an event. This check-in feature allows the volunteers to know how many registrants have arrived and are ready to participate. However, the "finished" feature was not yet a capability in the 4EventDay Mobile App… until now!
Within just a few weeks of this feature ask from Swim Across America, our platform development team was able to implement the ability to mark a participant as finished within the app. Allowing volunteers of Swim Across America's events to mark an individual as "finished" once they exit the water. This exciting new feature adds an entire new level of safety and visibility to these swim events and an additional value add to other nonprofit organizations that host peer-to-peer fundraising events and have a need for a feature such as this.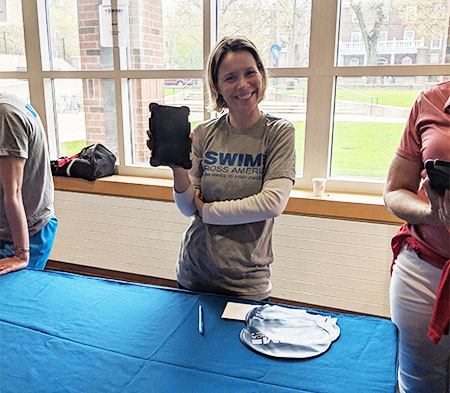 The best part about the ability to check-in a participant and then mark them as finished? It's mobile and works whether or not you have a data connection!
An example of how Swim Across America is using this new feature at their events across the country:
Volunteer 1 is stationed at the water exit and a participant finishes the race. Volunteer 1 quickly pulls up the participants info based on their assigned participant number, and marks this participant as finished. Within minutes, Volunteer 2 on the opposite side of the pool or at another location of the event will see this information reflected on their tablet. There is no need to shuffle papers around from volunteer to volunteer. Everyone with a tablet gets a real-time view of who is in the water and who is out of the water with the Grassroots Unwired 4EventDay Mobile App.
---
Interested in learning more about the Grassroots Unwired 4EventDay Mobile App? Request a demo