The Supreme Court's Janus ruling has significantly increased the footwork needed to obtain your member dues. Now more than ever, there is a need to attract and retain members, and that is where our Labor Union Membership Drive Mobile App comes into play.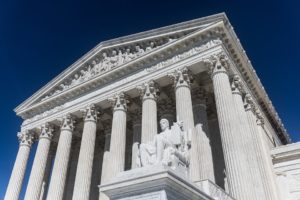 Labor unions have come to us for a tech-based solution for their membership signups and retention. With goals to streamline the process of signing up members can efficiently collect dues during site visits. We have found that after using the Grassroots Unwired Labor Union App, the results were dramatic. More members signed up and  were persuaded to take more actions. The Labor Union app has the  following features:
Location Based Lists – Provides organizers with target lists based on the location of the work-sites.
Member Info – The ability to find members via the alpha list and pull up all the information organizers need to do their job.
New Member Capture – New membership information is captured securely and quickly. Sensitive information, such as SSN, gets immediately encrypted and updated in your database in real-time.
Digital Signatures – Allows you to fulfill all the legal requirements of forms being filled out.
Voluntary Deductions – Via our PCI- secure credit card and ACH options. 
Real-Time Follow-Up – As soon as the survey is submitted, an email is sent to the member with an encrypted copy of the form they just filled out.
No More Paper (No More Data Entry) – In addition to the information going directly into your database, a completed form is emailed to a designee for your records and for further electronic distribution.
These features gave the staff an opportunity to do what they do best: O.R.G.A.N.I.Z.E
---
We Offer:
– Competitive Pricing
– An out-of-the-box solution
– A direct point of contact for all of your support needs