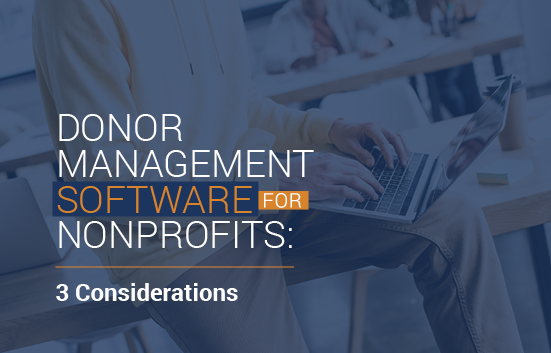 By
Grassroots Unwired
In today's landscape, advancements in technology for nonprofits are constantly offering new and different ways to help charitable organizations succeed. With so many options out there, it's important not to forget about the foundational software upon which the rest of your tech stack should be built: donor management software. 
If that doesn't sound familiar, it's probably because you've heard donor management software referred to by one of its other names—maybe "nonprofit CRM" or "donor database." They all refer to the same tool: the platform that serves as your directory for donor data and the hub through which you interact with donors.  
Here at GivingMail, we design and implement direct mail fundraising campaigns for organizations big and small, so we're well-acquainted with nonprofits' need to keep track of their donors' information for fundraising purposes. 
Over the years, we've learned a thing or two about nonprofit database software. And we can tell you this: the best donor management software providers have three things in common. They increase donor retention rates, facilitate peer-to-peer fundraising, and produce valuable data metrics for your organization.